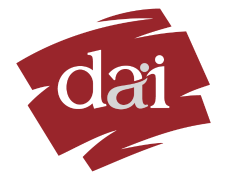 The MAOL is a Master of Arts in Organisational Leadership. It is jointly offered by MEGST and Development Associates International (DAI). Students can continue working in their full-time positions while pursuing their studies because of the blended nature of the program and a significant distance education component.
While many programs in leadership offered today focus primarily on theological training, the MA in Organizational Leadership focuses on leadership and management skills from a business perspective, but with a biblical basis.
Objective of the Program
The objective of MA in Organizational Leadership degree is to provide an educational experience which results in a qualitative change in the leader's life, relationships and leadership practices. It focuses on specific needs and issues facing Christian Leaders of organizations serving developing countries. Some of those needs addressed by the MAOL are modeling servant leadership, stewardship of financial and human resources, strategic thinking and planning and financial management from a Biblical perspective, assessing cultural and ethnic diversity of the regions the organization serves, conflict resolution, and strategic management in a world that is in constant change.
Program Details
Duration: 3 Years (six Semesters), including Thesis/Field Research Project
Eligibility: Bachelors Degree in any field (and MDiv or BD if accredited); vibrant committed Christian; minimum of 3-5 years leadership experience in a service/profession/ministry; proficiency in English to MA level, written and spoken (equivalent of TOEFL); basic computer competency and internet access.
Fees: Registration and tuition fees and materials fees set by MEGST. Travel to and from and accommodation/food during residencies (twice a year) are the students' own responsibility. Refer to Fees under Apply and Enrol for further information.
Venue: Each residency will be held at MEGST – in March and October each year.
Methodology
The program operates a Cohort Learning Model, with up to 25 students in a cohort. Each course is a combination of a one-week residency  with distance learning mode (regular assignments, submitted and marked via email). Most course have 60% marks for internally assessed assignments and 40% on a final examination, taken at the beginning of the next semester residency.
International faculty are all provided by DAI from over 17 different countries.
MAOL Course Outline
Semester 1
LEAD 511      Leadership – Making Human Strength Productive
LEAD 522       Teaching and Learning for Impact
Semester 2
LEAD 521      Strategic Thinking
LEAD 532      Women in Leadership and Gender Issues
Semester 3
LEAD 541      Spiritual Formation
LEAD 531      Integrity & Financial Management
Semester 4
LEAD 652      Ethics for Living & Leadership
LEAD 542      Conflict Management & Resolution
LEAD 541(b)  Spiritual Formation (continued – assignments only)
Semester 5
LEAD 533      Research Methodology and Practice
LEAD 662      Culture, Ethnicity & Diversity
Semester 6
Elective chosen from the elective courses below – each cohort chooses 2 from the following 4
LEAD 512      Partnerships
LEAD 523      Mentoring
LEAD 651      Development & Social Change
LEAD 653      Fundraising